"a powerful learning tool..."
R.A.L.E.® Lung Sounds 3.2
Computer aided instruction on respiratory sounds with a history of excellence - designed for students and educators, doctors, nurses, allied health professionals and anyone who uses a stethoscope. The program offers more than 50 actual recordings of respiratory sounds in health and disease covering all age groups. The quiz section presents an additional 24 clinical cases in random order. A respiration curve is used to clearly indicate the breathing cycle during sound playback. You will learn how to auscultate, identify and describe respiratory sounds using the terminology recommended by the American Thoracic Society and the American College of Chest Physicians. Click on details to view sample screens and program features.
R.A.L.E. Lung Sounds is available in several versions which are priced according to use. The Professional Edition is for personal use. The Institutional Edition and Site License are for companies and educational institutions.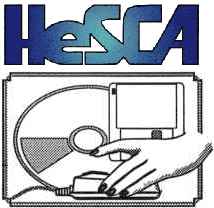 In recognition of excellence in health sciences media production, the Health Sciences Communications Association has given an Award of Merit, Computer-Based Materials, for the production of R.A.L.E.® (Respiration Acoustics Laboratory Environment).